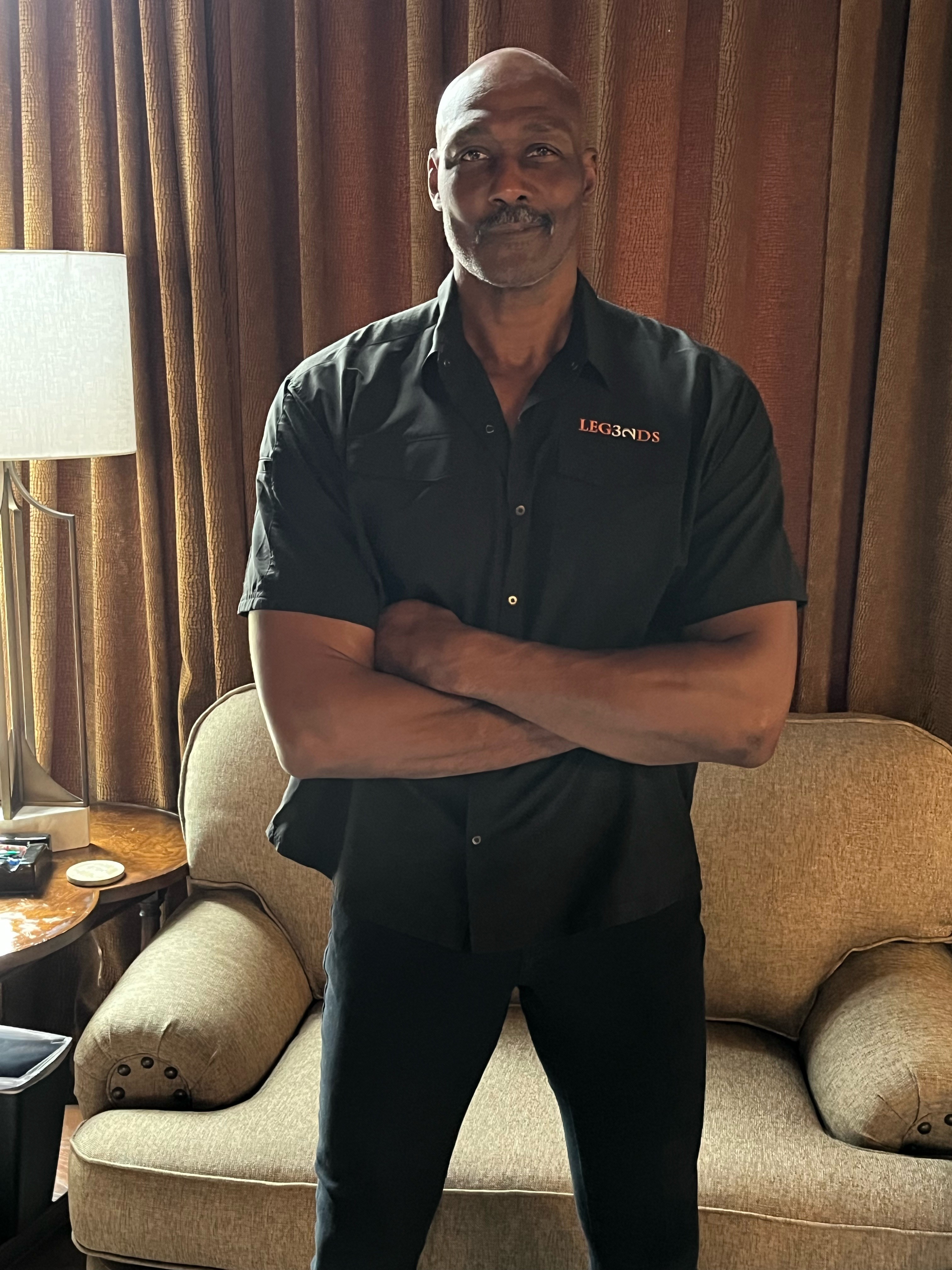 Ruston, Louisiana – On a cold Friday night in mid-January, Karl Malone tucked into a comfy corner chair at his Legends 32 cigar lounge, chilling out with a group of buddies. His son-in-law, a catching prospect in the Milwaukee Brewers system, stopped in to say hello. Smoke filled the air, and a visitor was immediately offered a stogie. A worker came over, and he and Malone worked together to unwrap, cut, and get it lit properly.
The storytelling commenced and lasted long into the night. "Make sure you ask Karl about the Mardi Gras mascot on the vodka label. That is a good story," one friend suggested.
Yes, it is, and it is below. They are all good stories, and Malone is just one of the guys in his comfort zone, in the place where he conducts business not far from his home in the woods. He is importing his cigar - Barrel Aged by Karl Malone from the Dominican Republic, distributing across the U.S. his E. Leon Jimenes Rum and distilling his Louisiana themed Trinity vodka in New Orleans, selling Toyotas, Fords, Chevrolets, Chrysler-Dodge-Jeeps and a wide assortment of powersports vehicles at 17 dealerships across Utah, Idaho, Colorado, Arkansas and Louisiana, managing large properties in Louisiana, thinking about his next great endeavor – all while planning his February trip back to Salt Lake City for NBA All-Star 2023.
He is pushing 60 but looks as trim and cut as ever. He sounds in disbelief as he notes that it has been 19 years since he played his final NBA game for the Los Angeles Lakers.